I recently went to the Sugar Bowl in Scottsdale, AZ, and smitten doesn't even begin to cover it. A throwback to a different era (and celebrating their 60th anniversary this year), the Sugar Bowl is a cotton candy colored dream, inside and out.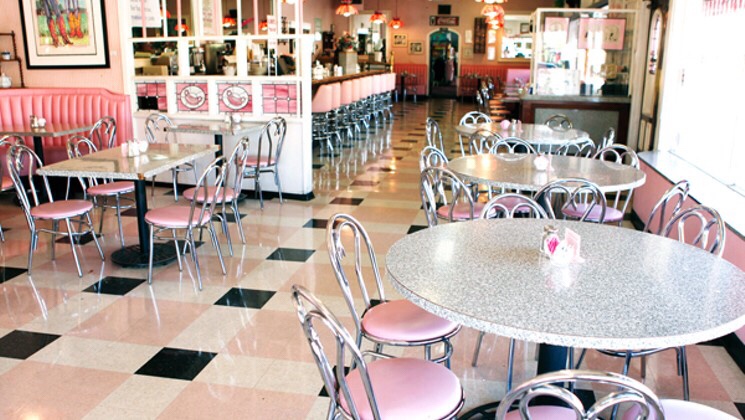 View of the old-school counter: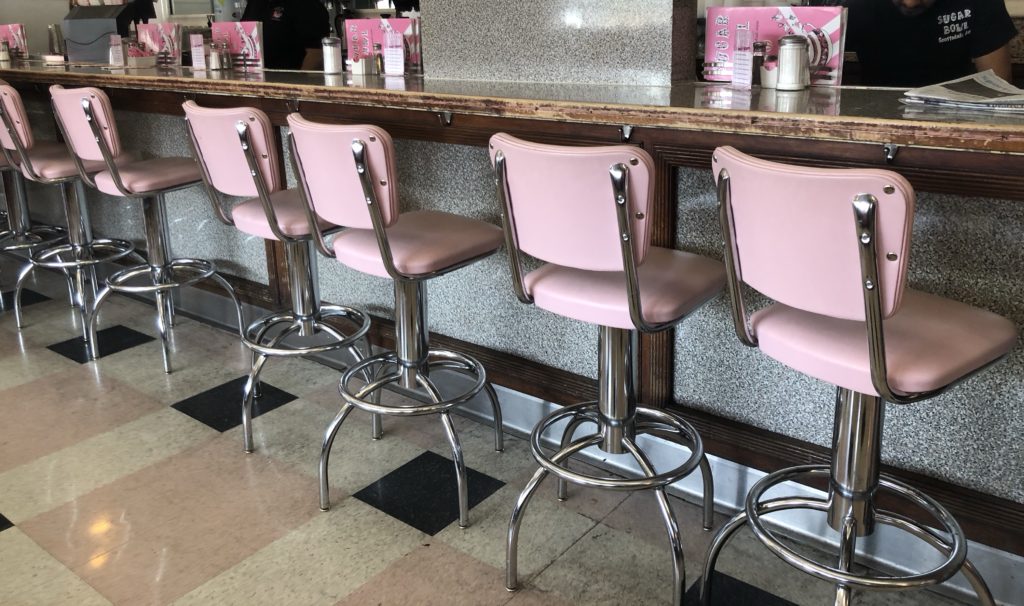 The menu is simple– salads and sandwiches, with an emphasis on ice cream, sundaes, malts, milkshakes–everything good!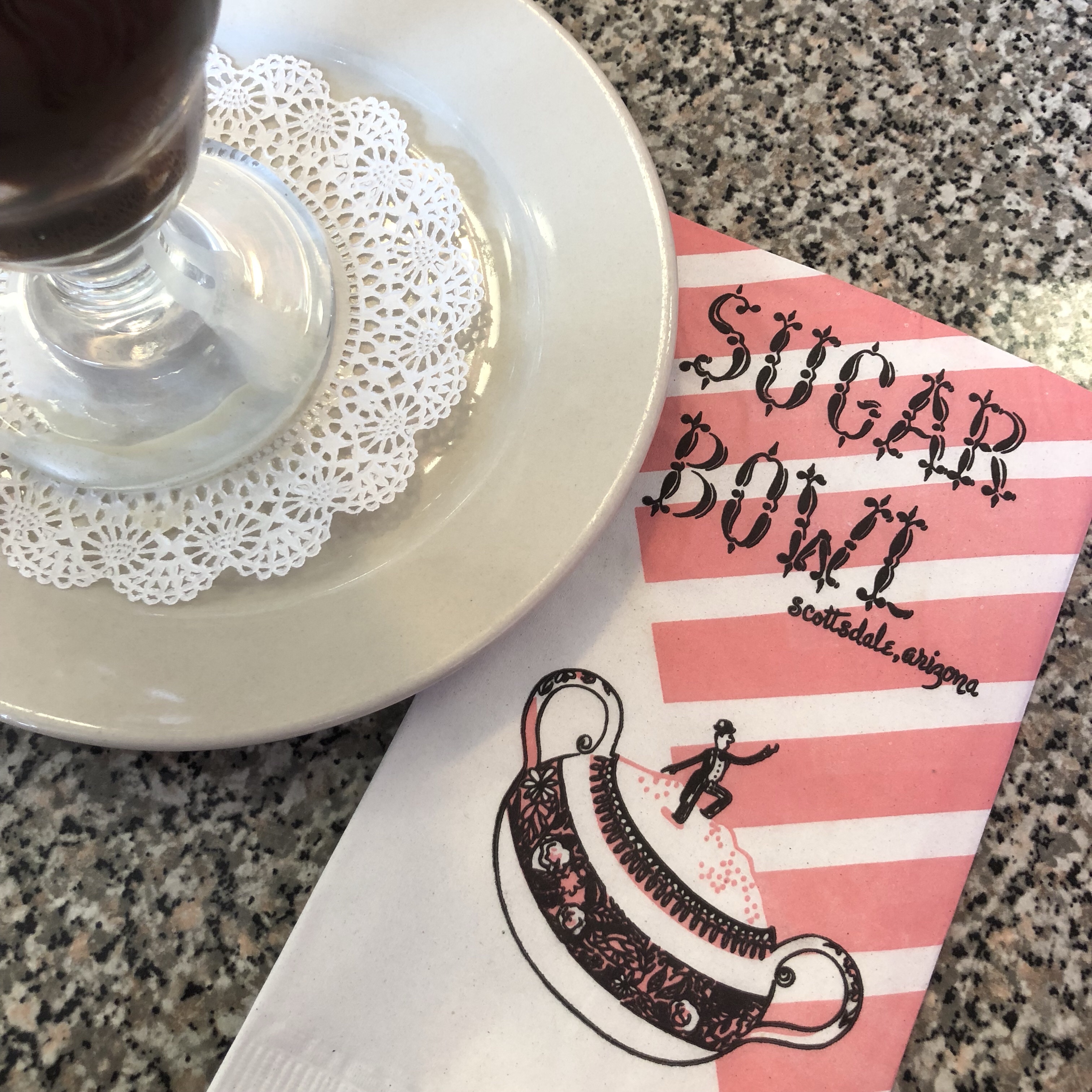 I had the Elegante salad- turkey, bacon, and avocado on top of a bed of lettuce (healthy)! It came with a couple of small slices of banana bread with cream cheese, which was delicious. To accompany my salad, I had an "extra-luscious shake" made with their ice cream flavor of the month- cookie dough. Extra-luscious means the shake glass is lined with marshmallow, caramel, or hot fudge. I chose hot fudge. So much for being healthy.
Even the napkins were cute: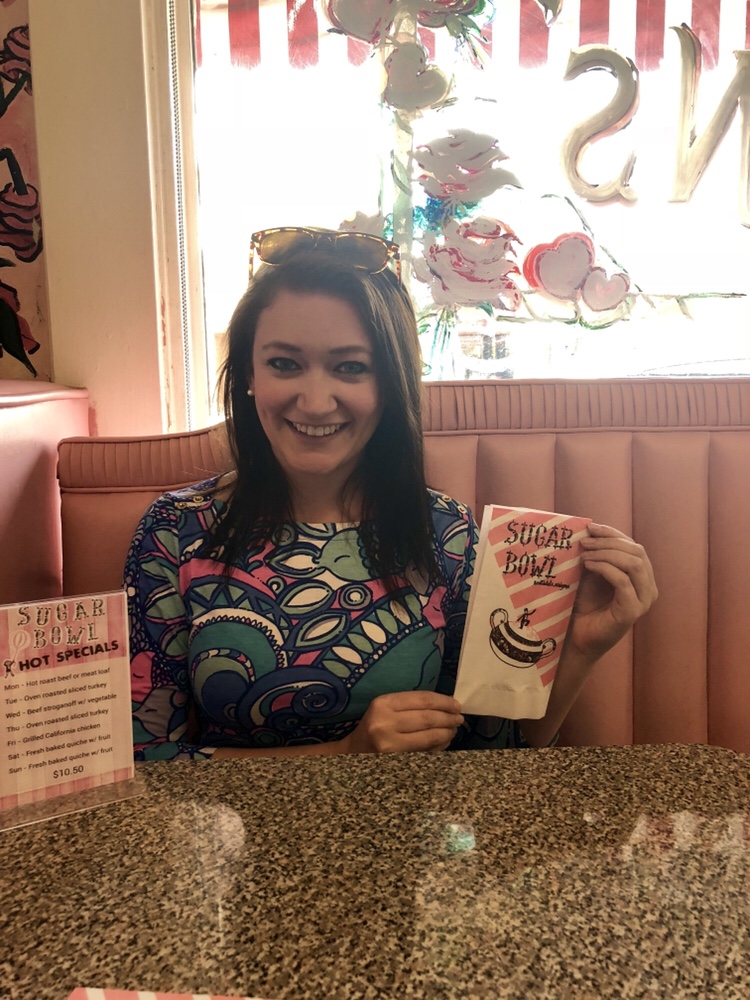 The food was simple, but good, the decor was absolutely amazing, and the service was quick. All the staff I encountered were very friendly and courteous.
I highly recommend the Sugar Bowl, and cannot wait to go back on my next visit.