I recently stayed at the Loews Ventana Canyon Resort in Tucson, Arizona, while attending a conference. The conference lasted all week and included a golf event over the weekend.
I arrived at the resort on Monday and departed Saturday. The setting was breathtaking. Nestled into the mountains of Tucson, the whole resort gives you a feeling of seclusion. The location and guest room were outstanding.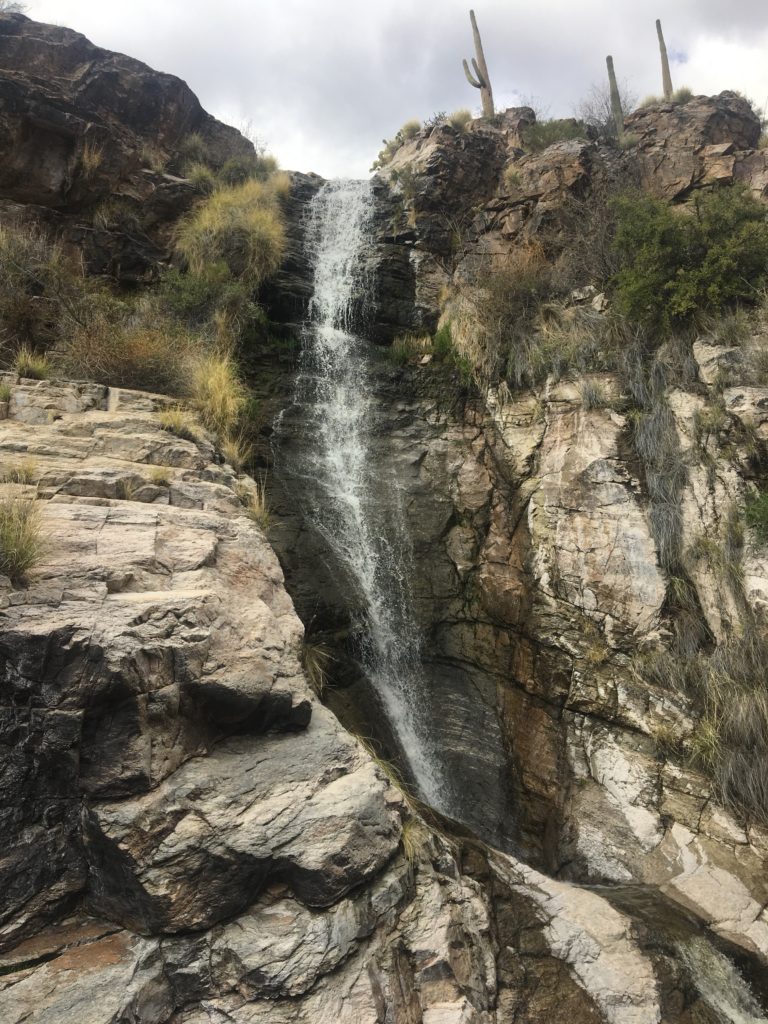 Walking trails around property take you to see some interesting things, including a waterfall, cacti, and maybe even wild animals.
From the outdoor walkway to my room, I had a stunning view of the mountains.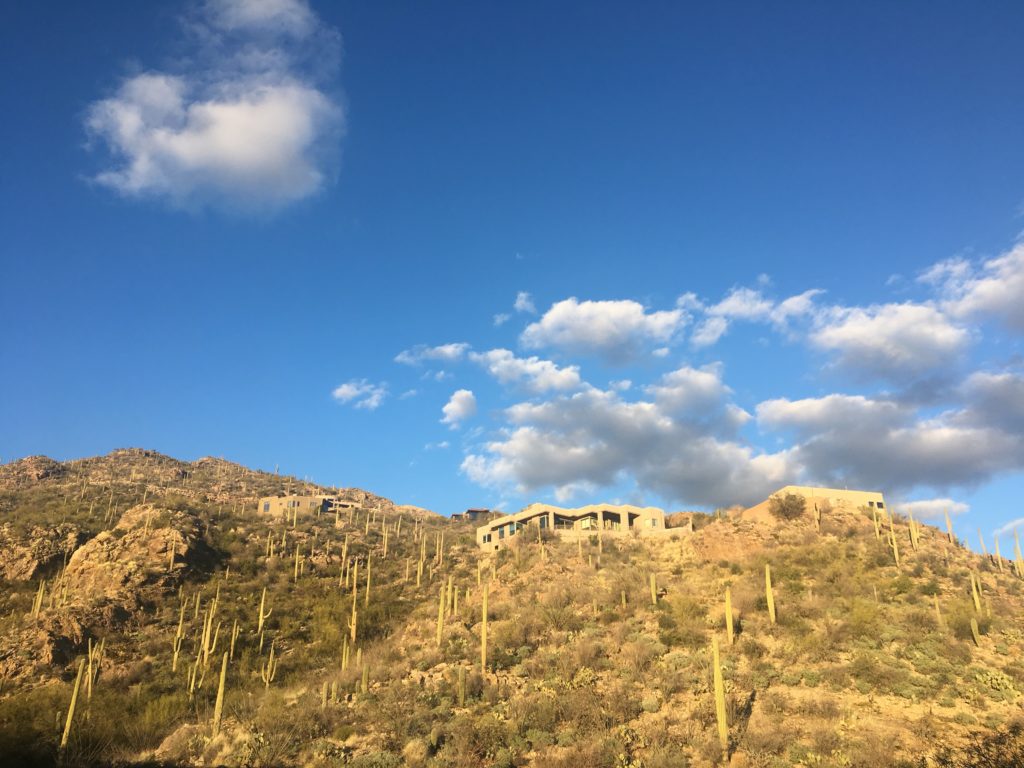 From my room, I had this gorgeous view of Tucson-or in this case, the sun setting over Tucson.
The dining and customer service were not as impressive. We went to the Flying V restaurant onsite multiple times and the service and the food were both lackluster at best. The only good thing I gleaned from my Flying V experiences was I discovered Clase Azul Reposado tequila and how much I love it. In this instance, the resort seclusion was a negative because it made getting to and from Tucson more difficult, especially if you wanted to use a taxi or uber. Had Flying V not been so convenient, there would not have been multiple trips.
I could have easily overlooked the mediocre restaurant, had it not been for my experience with the manager at checkout. I went to the front desk and inquired if I could depart one day sooner, as I was flying out of Phoenix early in the morning. He said of course, I would just be charged for the one night I didn't stay here…so what would the point be? I would have to pay for a hotel in Phoenix as well.
I tried to explain that I had been there a week already, paying the room charge, resort fee, hosting dinners and cocktail hours in their restaurant and lobby lounge, in addition to the astronomical amount we spent on the golf event. There were nearly 100 of my colleagues doing the same thing, feeding their property for this entire week, but they were unwilling to end my reservation a day early. I stayed the extra night, woke up very early the next morning to drive to Phoenix, and left the property with a very bad taste in my mouth.
The resort is lovely, but do not expect a high level of customer service here. From the managers, all the way down to the waitresses, you will be disappointed.